by Steve Myrick – Tuesday, July 26, 2016 – 6:50am
Some children of famous people run away from their last name. Amy Helm runs right at it, lays a great big sweet harmony up under it and sings a hymn to it. Then she rocks the house so hard and so loud, her father, Levon Helm, who died in 2012, surely hears her.
At the Union Chapel in Oak Bluffs Sunday evening, she captivated an audience with a free-flowing set as hot as the stifling air in the old church. She and her band, the Handsome Strangers, appeared Saturday at the Newport Folk Festival, and might have been forgiven for cruising through a few tunes for their Island performance. The heat did prompt a few pauses on stage, but Ms. Helm and her band never cruised, and seemed to gain momentum as the temperatures dropped a few degrees, finishing the performance with jaw-dropping musicianship. – MORE-
by Mike Kotsopoulos
Thursday, July 7, 2016 – 5:30pm
Few people know the difference between a mentalist and a magician. But Nat Lawson certainly does.
The young mentalist sensation walked on stage at the Grange Hall in West Tisbury on Tuesday evening with only a sketchpad and sharpie, no cards up his sleeves or bunny-packed hats, and mesmerized a packed audience.
"This is my fifth time performing this show since I debuted it in January," he said. Nat is a 16-year old Rockport, Me. native, who also has Vineyard ties — he is a grandson of David McCullough.
While magic uses slight of hand or deception to create an illusion, mentalism exhibits predictable mental actions, according to Nat. He is also a certified hypnotist.MORE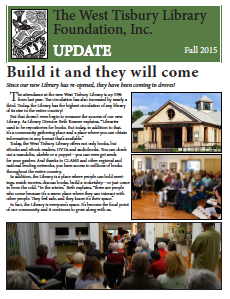 Click on the above image to read the Fall Newsletter.
Discover the many activities of our wonderful library.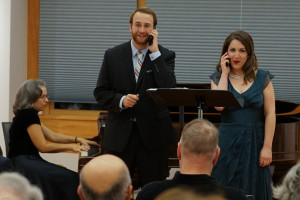 In the fall of 2013 Diane Katzenberg Braun founded Music Street Muscians, an organization that brings high level classical music performances to institutions. On October 30, Music Street presented a live opera sung by Boston current opera stars, soprano Bethany Worrell and baritone Vincent Turregano. They were accompanied by collaborative pianist Diane Katzenberg Braun. The evening presented a range from beloved well known arias and duets to some contemporary operas. A beautiful operatic journey of exquisite voices and wonderful acting. The evening began with Vincent Turregano entering from the back of the room with a pumpkin singing Hansel and Gretel. Then on to Tannhaüser, followed by the seducer Don Giovanni to scheming Gianni Schicchi to ambitious Richard Nixon (sandwiching favorites such as Il barber di Siviglia, La Boheme and more). The performance finished with Menotti's The Telephone. These highly polished professional performances delighted the full house of music lovers, it was a spectacular evening!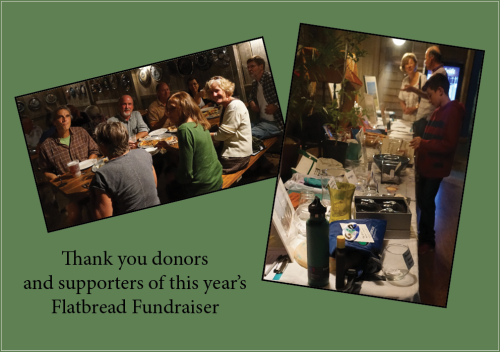 The West Tisbury Library Foundation is grateful to the live and silent auction donors:
Randi Baird
Beach House
Cape Air
Claire Chalfoui
Chris Fischer
Green Room
Debbie Hale
Juliska
Cathy Minkiewicz
Wendy Nierenberg
Nochi
Oakleaf Landscape
Polly Hill Arboretum
Rainy Day
Alison Shaw
Max Skjöldebrand
Kenny Vincent
Vineyard Vines
Allen Whiting
Week on Nevis  (anonymous)
~
Thank you to all participants for your sense of fun and for your support.
 ~
Special thanks to Flatbread Pizza for your generosity and to the staff for all your help.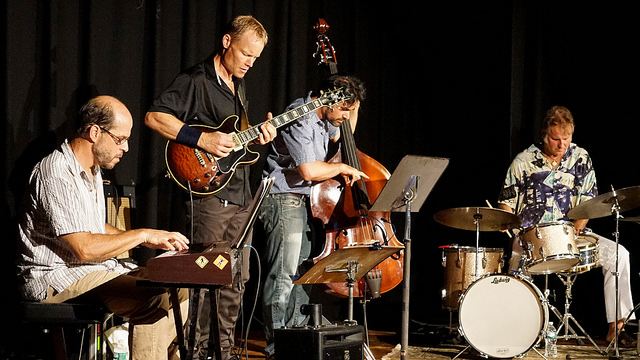 The final Tuesdays at Twilight concert at the Grange Hall in West Tisbury was held on August 18. The Berlin/Johnson Jazz Duo and Friends played a marvelous medley of jazz originals, standards and interpretations
The evening opened with an original composition by Eric Johnson on guitar and Jeremy Berlin on keyboards which set a harmonious aura for the evening. They were joined by Joshua Levine on acoustic bass, he underscored and enriched each piece. The final member of the group, drummer Taurus Biskis entered the stage with a blistering display which polished the evening. The group as a whole played with great balance, a great evening for jazz appreciation.
To see more photographs click HERE:
The West Tisbury Library Foundation thanks Jemima James, The Riveters and Good Night Louise for a great concert! The audience appreciated the catchy beats, the lyrics and the sound of music that was not over amplified (a refreshing change). It was a night of perfectly sung and perfectly played music.