Last Tuesdays @ Twilight of the 2016 Season

The West Tisbury Library Foundation presents Spotlight on Youth, a concert showcasing the Vineyard's best young musical talent. It's a Tuesdays@Twilight concert and it will be held at 7:30 pm on August 2 at the Grange Hall in West Tisbury. This concert is becoming a summer tradition and it's a wonderful, entertaining evening the whole family can enjoy. In a word, these kids are amazing! Adults $15, children under 12, $7. Tickets available at the West Tisbury Free Library. And Smoak will serve dinner from 6 to 8 pm.
by Steve Myrick – Tuesday, July 26, 2016 – 6:50am
Some children of famous people run away from their last name. Amy Helm runs right at it, lays a great big sweet harmony up under it and sings a hymn to it. Then she rocks the house so hard and so loud, her father, Levon Helm, who died in 2012, surely hears her.
At the Union Chapel in Oak Bluffs Sunday evening, she captivated an audience with a free-flowing set as hot as the stifling air in the old church. She and her band, the Handsome Strangers, appeared Saturday at the Newport Folk Festival, and might have been forgiven for cruising through a few tunes for their Island performance. The heat did prompt a few pauses on stage, but Ms. Helm and her band never cruised, and seemed to gain momentum as the temperatures dropped a few degrees, finishing the performance with jaw-dropping musicianship. – MORE-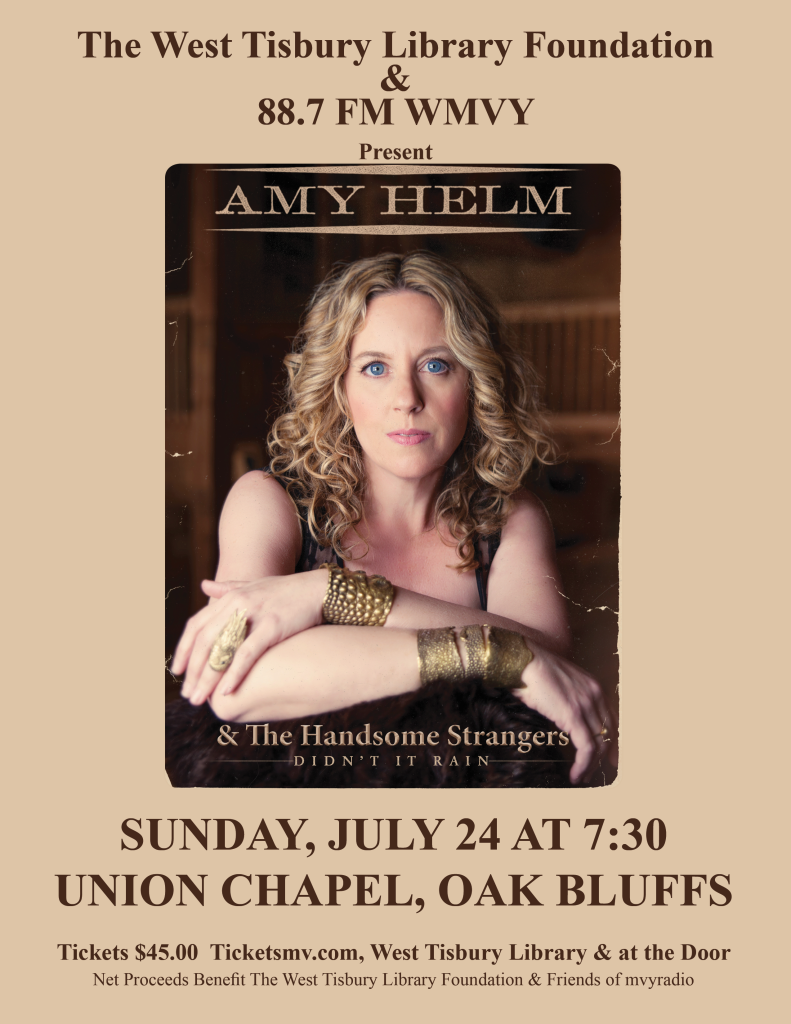 The West Tisbury Library Foundation and 88.7 FM WMVY present Amy Helm in concert on Sunday, July 24 at the Union Chapel, in Oak Bluffs. The performance begins at 7:30. Tickets are $45 and are available at ticketsmv.com, the West Tisbury library and at the door. Net proceeds benefit the West Tisbury Library Foundation and Friends of mvyradio. Amy Helm is the daughter of Levon Helm and singer/songwriter Libby Titus  and her debut solo album, "Didn't It Rain," was voted #8 Best Album of 2015 on WMVY. This will be one of the best concerts of the summer!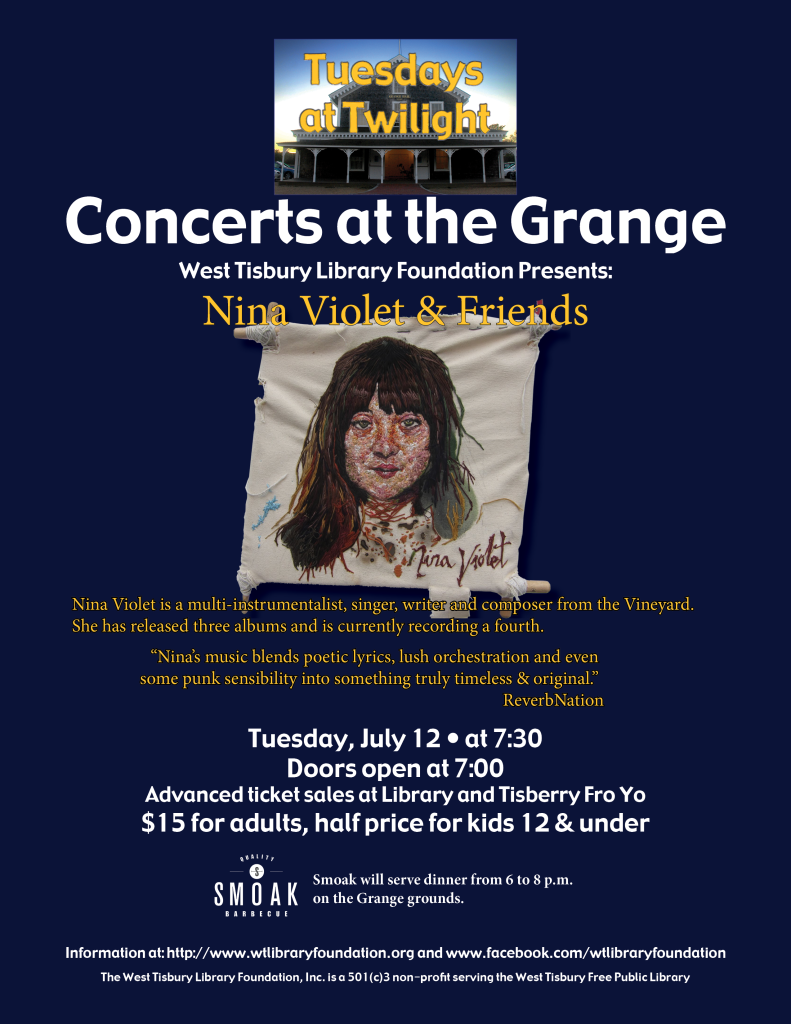 The West Tisbury Library Foundation presents Nina Violet and Friends at Tuesdays@ Twilight, July 12 at the Grange Hall in West Tisbury. Nina is an Island treasure;  she plays guitar, banjo, mandolin and keyboards and she's bound to have a lot of your favorite local musicians on hand backing her up. Show starts at 7:30. Advanced ticket sales at the Library and Tisberry Fro Yo. $15 for adults, half price for kids 12 & under. And Smoak will be serving dinner.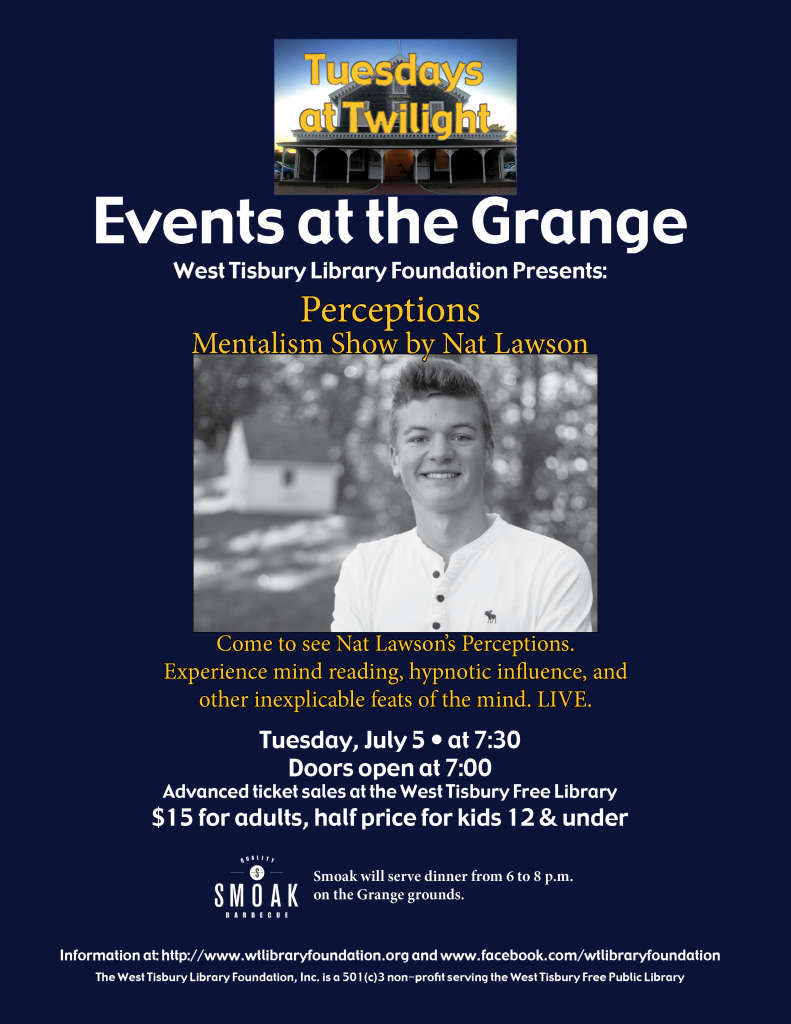 Inexplicable feats of the mind! On Tuesday, July 5, the West Tisbury Library Foundation presents,  Tuesdays @ Twilight – Nat Lawson, Mentalist. Nat's stage show, Perceptions, includes mind reading, hypnotic influence and other inexplicable feats of the mind. Sixteen-year-old Nat Lawson has performed in five countries. If you have never heard of mentalism (or even if you have) you are in for an exceptional experience. And Smoak will serve dinner from 6 to 8 pm. Bring the kids, it's going to be a blast.
Learn more about Nat, MV Times article: http://www.mvtimes.com/2016/06/29/nat-lawson-performs-feats-mentalism/
Tickets $15.00, 12 and under $7.00. Available at the West Tisbury Free Library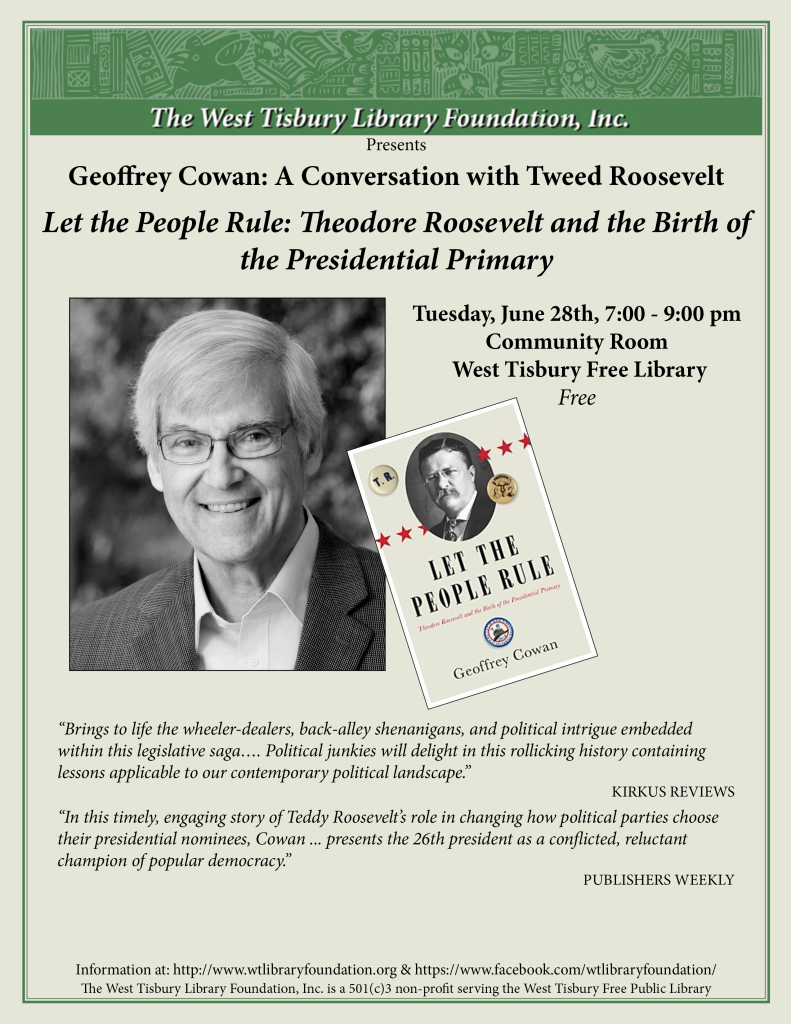 The West Tisbury Library Foundation presents: Geoffrey Cowan: A conversation with Tweed Roosevelt, on June 28 at 7:00 pm at the Grange Hall in West Tisbury. Definitely mark this one on your calendar. Mr. Cowan will speak about his newly published and well-reviewed book, Let the People Rule: Theodore Roosevelt and the Birth of the Presidential Primary. He will then have a conversation with Tweed Roosevelt, president of the Theodore Roosevelt Association and great-grandson of President Theodore Roosevelt. For his role in dramatically increasing the number of presidential primaries in 1968, ABC Television News called Geoffrey Cowan "the man who did more to change Democratic Conventions than anyone since Andrew Jackson started them." Given the timing of our current primary season this should be a spirited and illuminating evening.
Tickets $35.00, available at the West Tisbury Library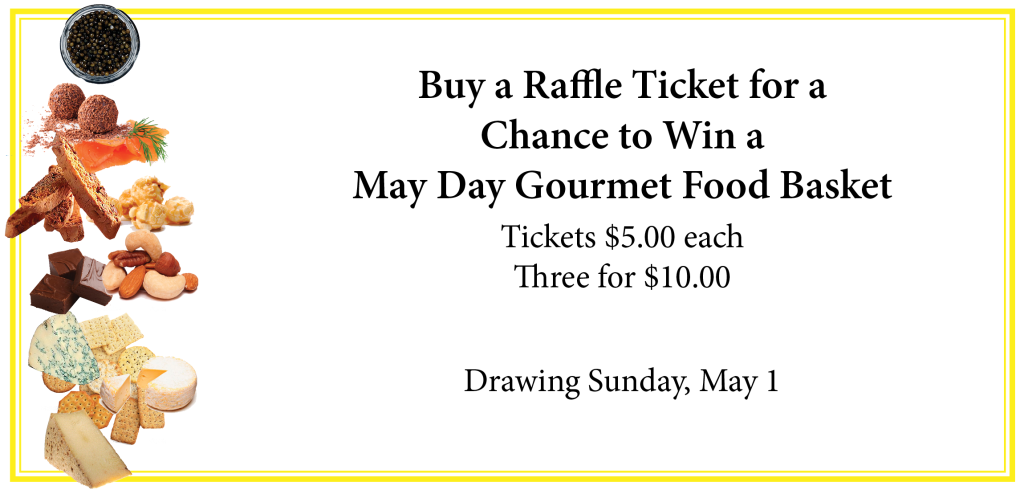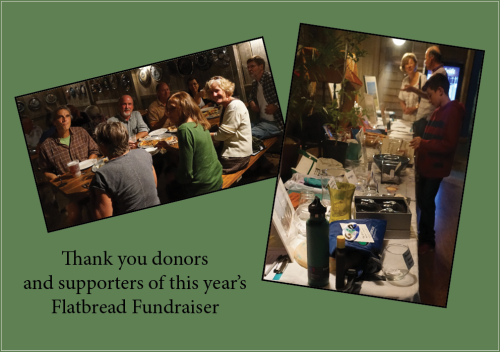 The West Tisbury Library Foundation is grateful to the live and silent auction donors:
Randi Baird
Beach House
Cape Air
Claire Chalfoui
Chris Fischer
Green Room
Debbie Hale
Juliska
Cathy Minkiewicz
Wendy Nierenberg
Nochi
Oakleaf Landscape
Polly Hill Arboretum
Rainy Day
Alison Shaw
Max Skjöldebrand
Kenny Vincent
Vineyard Vines
Allen Whiting
Week on Nevis  (anonymous)
~
Thank you to all participants for your sense of fun and for your support.
 ~
Special thanks to Flatbread Pizza for your generosity and to the staff for all your help.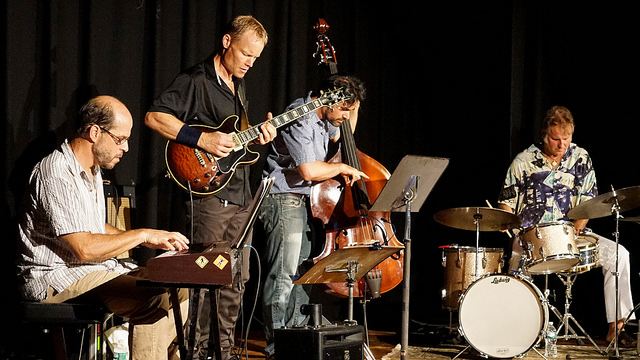 The final Tuesdays at Twilight concert at the Grange Hall in West Tisbury was held on August 18. The Berlin/Johnson Jazz Duo and Friends played a marvelous medley of jazz originals, standards and interpretations
The evening opened with an original composition by Eric Johnson on guitar and Jeremy Berlin on keyboards which set a harmonious aura for the evening. They were joined by Joshua Levine on acoustic bass, he underscored and enriched each piece. The final member of the group, drummer Taurus Biskis entered the stage with a blistering display which polished the evening. The group as a whole played with great balance, a great evening for jazz appreciation.
To see more photographs click HERE:
The West Tisbury Library Foundation thanks Jemima James, The Riveters and Good Night Louise for a great concert! The audience appreciated the catchy beats, the lyrics and the sound of music that was not over amplified (a refreshing change). It was a night of perfectly sung and perfectly played music.