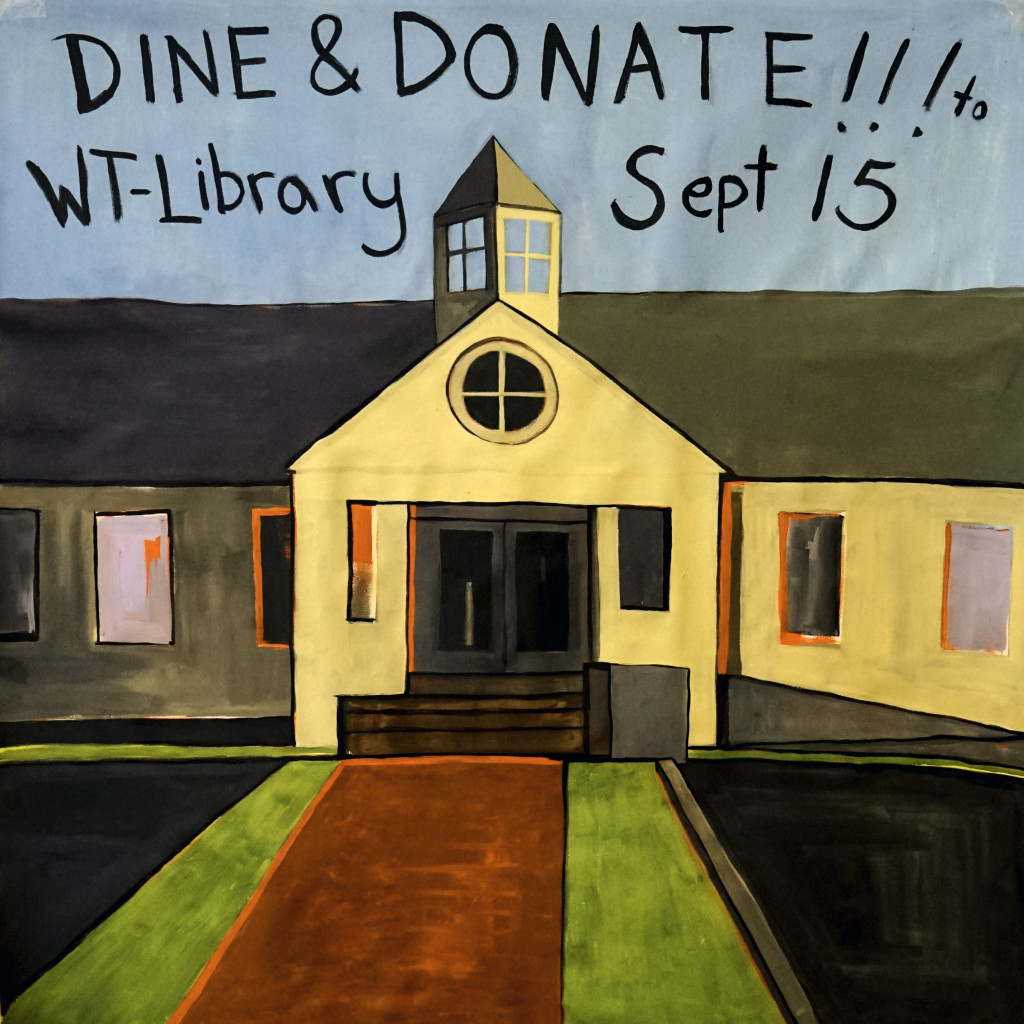 On Tuesday, September 15th, Flatbread will hold a benefit night for the West Tisbury Library Foundation.
The West Tisbury Library will receive $3.50 for every large pizza, and $1.75 for each small pizza sold.
Takeout starts at 2 p.m. – the dining room opens at 4.
Silent Auction! 
4-8:00 p.m.
Photo shoot Randi Baird… exquisite hand-made quilt… Cape Air tickets… signed Beetlebung Farm cookbook from Chris Fischer… children's items from Rainy Day… 1/2 day Lebanese food cooking class with Claire Chalfoui… and much more, including a raffle and 50/50 cash drawing!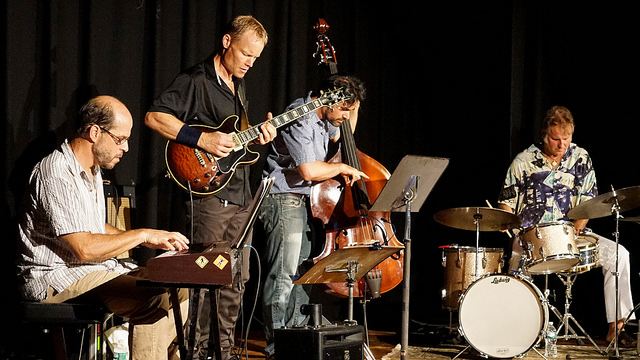 The final Tuesdays at Twilight concert at the Grange Hall in West Tisbury was held on August 18. The Berlin/Johnson Jazz Duo and Friends played a marvelous medley of jazz originals, standards and interpretations
The evening opened with an original composition by Eric Johnson on guitar and Jeremy Berlin on keyboards which set a harmonious aura for the evening. They were joined by Joshua Levine on acoustic bass, he underscored and enriched each piece. The final member of the group, drummer Taurus Biskis entered the stage with a blistering display which polished the evening. The group as a whole played with great balance, a great evening for jazz appreciation.
To see more photographs click HERE: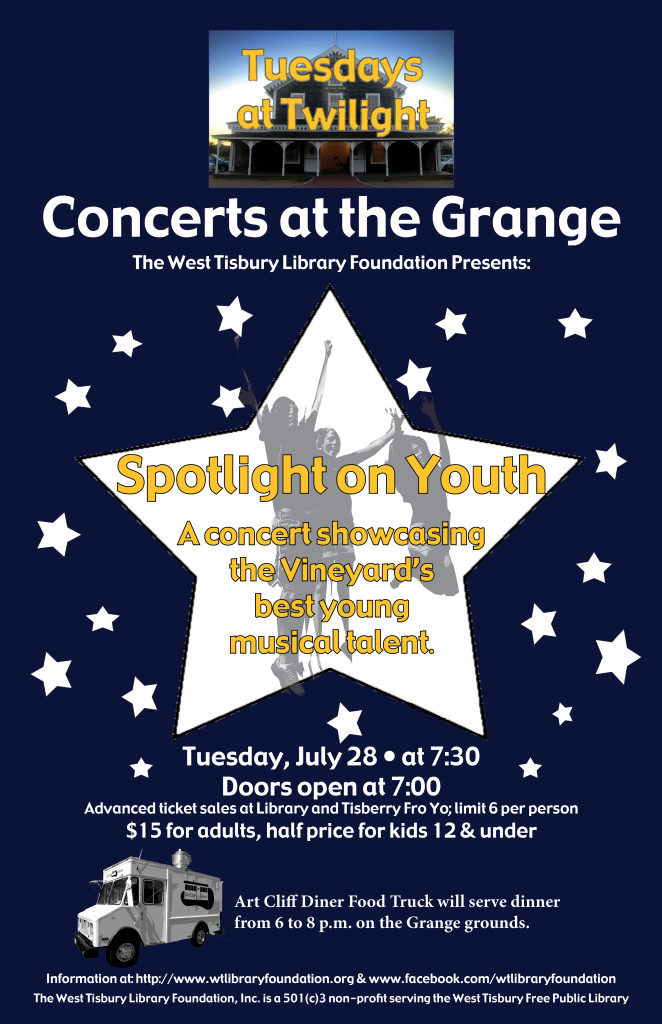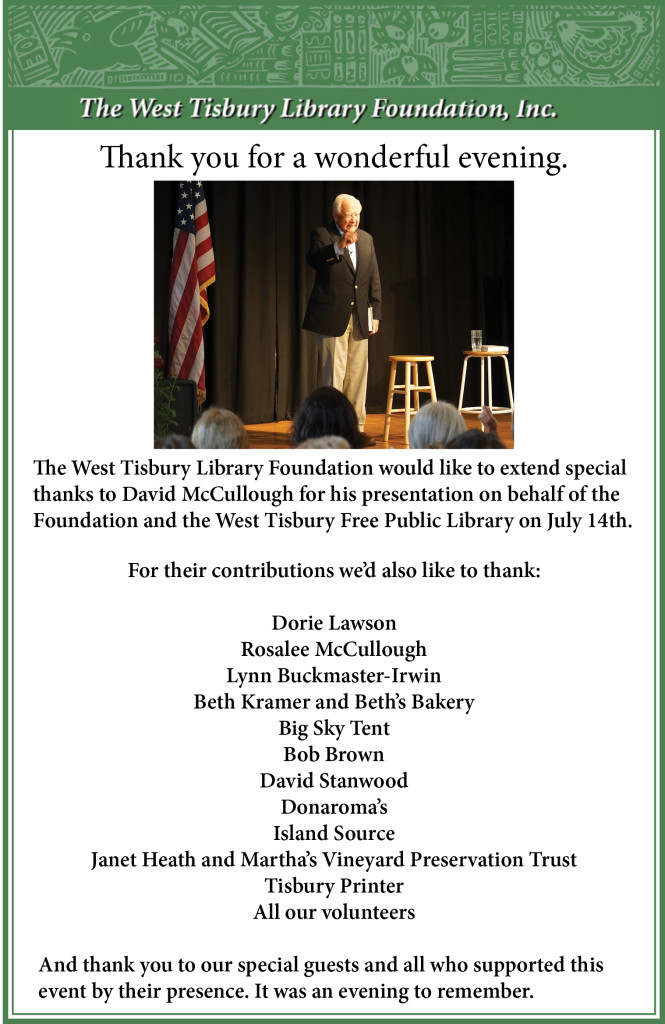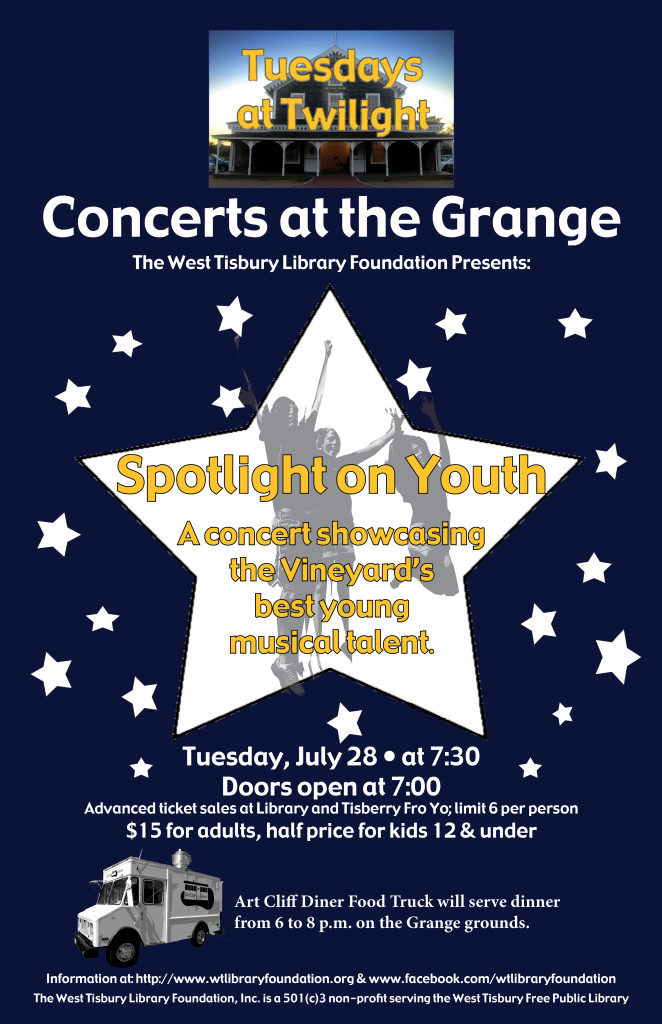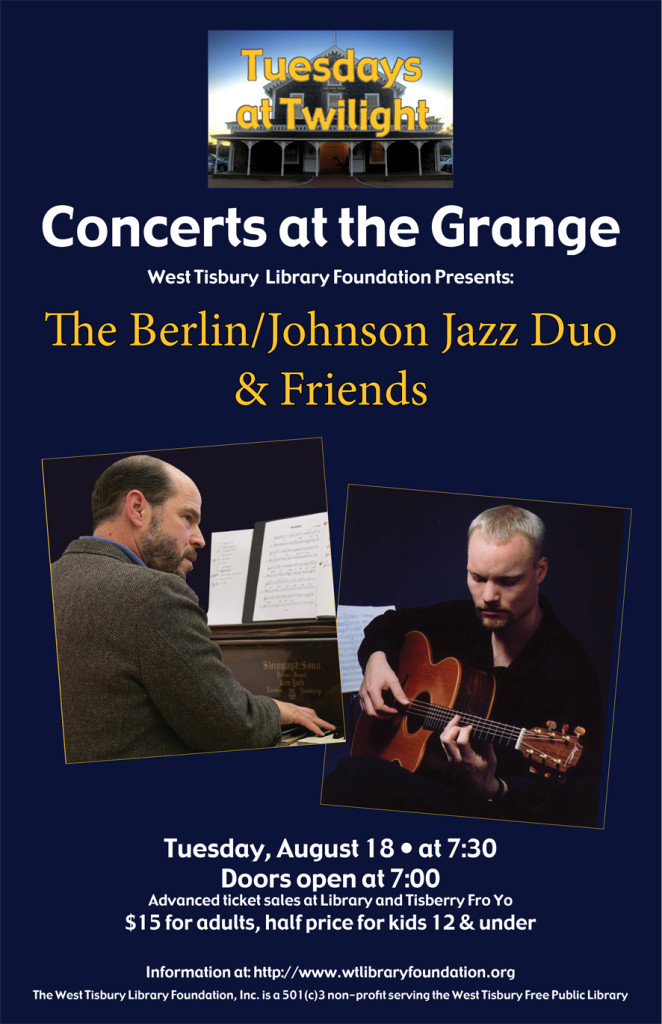 West Tisbury Library Foundation presents an Evening with Geraldine Brooks from West Tisbury Library Foundation on Vimeo.
Scenes from the first Speakeasy of the season, an evening with Geraldine Brooks. Ms Brooks read from her soon to be published "The Secret Chord." This was Ms. Brooks  first public reading of the compelling story of the life of King David (from shepherd to soldier, from beloved king to despot) as seen through the eyes of Nathan, the royal counselor who dares to criticize his king. Before and after the reading, Ms Brooks told several funny and interesting anecdotes from her research for "The Secret Chord." An engaging conversationalist and a bright and joyful personality, the audience thoroughly enjoyed the evening with Geraldine Brooks.
Many thanks to Mary and Jackson Kenworth, owners of State Road Restaurant, for providing the venue, delicious food and wine for this delightful evening.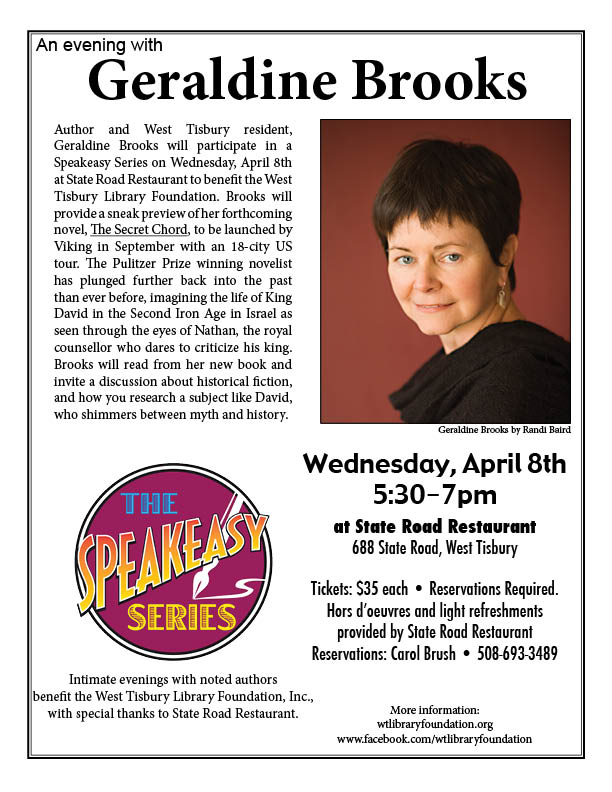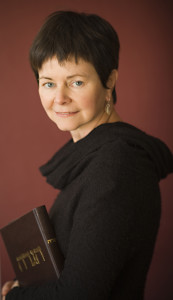 photograph by  Randi Baird
Author and West Tisbury resident, Geraldine Brooks, will participate in a Speakeasy Series on Wednesday, April 8th at State Road Restaurant to benefit the West Tisbury Library Foundation. Brooks will provide a sneak preview of her forthcoming novel, The Secret Chord, to be launched by Viking in September with an 18-city US tour. The Pulitzer Prize winning novelist has plunged further back into the past than ever before, imagining the life of King David in the Second Iron Age in Israel as seen through the eyes of Nathan, the royal counsellor who dares to criticize his king. Brooks will read from her new book and invite a discussion about historical fiction, and how you research a subject like David, who shimmers between myth and history.